Who is Artemisia?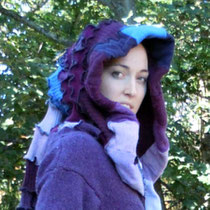 Giulia Turolla (in art Artemisia) is an italian contemporary Witch, initiated to the Ara Tradition with which she actively collaborates.
Graduated with highest honors in Archaeology and Cultures of the Ancient World from the University of Bologna; her main field of interest and specialization is that of Magic and Religion in the Mediterranean basin.
Her personal path is devoted to the practice of Witchcraft as an indigenous form of shamanism and it aims at restoring and re-constructing the Sacred Net that connects us to the Spirits and the Gods of the place we live in.